Meet Your XTREME TEAM
Our staff is comprised of championship tumbling coaches, award-winning performers and professionally active dancers and choreographers.
Michelle Till
Owner/Director/Tumbling Instructor
Over the years, Michelle has coached a number of tumblers and dancers to National Championships. She is best known for her special ability to teach children proper techniques and help them grow in confidence. Michelle continues to instruct children of all ages and skill levels.
Alexandra Till
Co-Owner/Artistic Director/Dance Instructor
Alexandra began studying dance at the age of 3 and today holds many National and Regional titles. She was a two time Vegas Finalist on the hit television show "So You Think You Can Dance" and has performed with Royal Caribbean Cruise Lines on its Freedom of the Seas cruise liner. In addition to serving as co-owner and Artistic Director at XTREME, she instructs classes in Jazz, Hip Hop, Lyrical/Contemporary, Improv and Ballet. She received her Bachelors degree from Point Park University with a major in dance, Jazz concentration and minor in Business.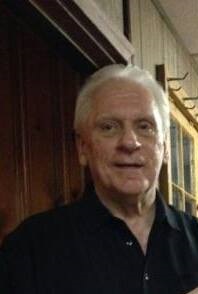 Robert Steele
Ballet Instructor
ROBERT STEELE BEGAN HIS BALLET TRAINING IN ERIE, PA AT THE ERIE CIVIC BALLET CONTINUING HIS STUDIES ON SCHOLARSHIP AT THE BOSTON CONSERVATORY OF MUSIC AND THE BOSTON BALLET SCHOOL THEN JOINING THE BOSTON BALLET COMPANY. MR. STEELE WENT ON TO BECOME THE FIRST FOREIGN DANCER TO BECOME A MEMBER OF THE ROYAL DANISH BALLET COMPANY AND UNDERSTUDY TO PETER MARTINS.
AFTER 2 YEARS WITH THE DANISH COMPANY MR. STEELE RETURNED TO THE BOSTON BALLET AS PRINCIPAL DANCER PERFORMING SEVERAL LEADING ROLES IN THE STANDARD CLASSICAL REPERTOIRE AND WITH LEADING CONTEMPORARY/MODERN CHOREOGRAPHERS. ROBERT WAS OFTEN THE FIRST DANCER TO PERFORM PRINCIPAL
ROLES IN MAJOR BALANCHINE BALLETS OUTSIDE THE NYC BALLET FREQUENTLY UNDER THE DIRECTION OF GEORGE BALANCHINE. WHILE AT THE BOSTON BALLET COMPANY HE WAS ENGAGED AS GUEST ARTIST WITH THE ATLANTA BALLET, AMERICAN FESTIVAL BALLET, BERKSHIRE BALLET, JACOB'S PILLOW DANCE FESTIVAL AND MAINE STATE BALLET.
FINALLY, AFTER TWO YEARS AS SOLOIST WITH LES GRANDE BALLET CANADIENS MR. STEELE RETIRED FROM PERFORMING. DRAWING FROM HIS OWN TRAINING FROM SUCH INFLUENTIAL TEACHERS AS VIRGINIA WILLIAMS, VERA VOLKOVA, STANLEY WILLIAMS, MAGGIE BLACK AND BILL GRIFFITH HE BEGAN HIS TEACHING CAREER OPENING HIS OWN SCHOOL "DANCER'S STUDIO" IN BOSTON.
MR. STEELE THEN ACCEPTED A POSITION ON THE FACULTY OF THE WASHINGTON SCHOOL OF BALLET FOR THE NEXT 8 YEARS DEVELOPING/DIRECTING A SCHOOL COMPANY NAMED "YOUNG DANCERS".
RETURNING TO HIS HOME ROOTS IN ERIE, ROBERT REVITALIZED THE ERIE CIVIC BALLET DEVELOPING/DIRECTING IT INTO A TOURING PROFESSIONAL COMPANY CALLED THE LAKE ERIE BALLET. FOUR YEARS LATER HE OPENED THE ROBERT STEELE SCHOOL OF BALLET AND PERFORMING WING THE NORTH COAST BALLET RECEIVING SEVERAL GRANTS AND CHOREOGRAPHIC FELLOWSHIPS FROM THE PENNSYLVANIA COUNCIL ON THE ARTS. WHILE RESIDING IN STATE COLLEGE, PA ROBERT SERVED AS INTERIM DIRECTOR FOR THE PENNSYLVANIA DANCE THEATER.
FOR THE PAST SEVERAL YEARS, MR. STEELE HAS BEEN A FREE-LANCE MASTER TEACHER/CHOREOGRAPHER FOR SUCH COMPANIES AS ALLEGHENY BALLET, CENTRAL PENNSYLVANIA YOUTH BALLET, COLUMBUS YOUTH BALLET, ITHACA BALLET, MAINE STATE BALLET, NEW CASTLE BALLET, PITTSBURGH YOUTH BALLET, REPERTORY DANCE THEATER OF PA, AND TIDEWATER BALLET. MR.STEELES' STUDENTS HAVE WON A GOLD MEDAL IN THE MOSCOW COMPETITIONS AND A BRONZE MEDAL IN THE VARNA COMPETITIONS AND PERFORM IN MAJOR BALLET/DANCE COMPANIES IN THE USA AND THROUGHOUT EUROPE.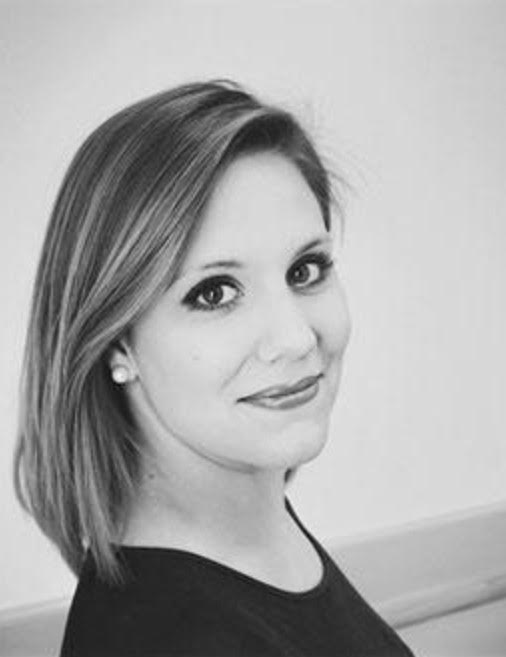 Melanie Velasquez
Ballet Instructor
Melanie grew up in Tampa, FL beginning her love for ballet at the early age of 3. Melanie started dancing at a local dance school and was later accepted to study and train with America's Ballet School, under the direction of Paula Nunez. There, she worked with renowned dancers and teachers such as Gina Bugatti, Illiana Lopez and Osmany Monato and served as a soloist in Paquita, staged by Miami City Ballet Soloist Mary Carmen Catoya. At that time, she began teaching ballet with a local dance school. She later joined the Bay Area Dance Company for three seasons.
Melanie attend Florida State University, where she received her BSW and studied with the FSU School of Dance, including Rick McCullough, Anjali Austin, Gerri Houlihan, and several MFA candidates. During and after college, Melanie danced professionally with The Tallahassee Ballet as a soloist and performed lead roles in numerous ballets. She also taught conditioning, classical ballet, pointe and repatriate at The Tallahassee Ballet School in the Children's, Intermediate and Advanced Division. Melanie is trained in the American Ballet Theatre curriculum and in 2013, she developed a new curriculum for their community outreach program, Dance Chance. From 2014-2016 Melanie served as the The Tallahassee Ballet School Director and Outreach Coordinator. Melanie is currently studying Behavioral Sciences at Point Park University.
Brianna Williams
Jazz, Hip Hop, Lyrical/Contemporary & Ballet Instructor
Brianna began dancing at the age of 3, studying all styles, while performing with her studio's ballet & jazz companies, and also with Charleston Light Opera Guild. She continued her education in dance by attending Point Park University, majoring in jazz dance. After graduating, Brianna moved to Los Angeles, where she continued her dance education and pursued her massage therapy license. Through her knowledge gained as result of her own injuries, Brianna finds it important to teach correct technique, as well as developing body awareness & health in her students.
Vera D'Alessandro
Gymnastics/Tumbling Instructor
Vera D'Alessandro was a competitive gymnast for many years. Vera also had many years of dance training along with her gymnastic training. Vera started teaching gymnastics at the National School of Gymnastics when she was 18 and has been teaching gymnastics/arco for 25 years. Vera was a fitness competitor and was Miss Fitness America Pittsburgh PA and competed Nationally which required using her years of dance and gymnastics for the routine part of the competition. Vera D'Alessandro has a Safety Certification from USA Gymnastics. Vera has an undergraduate degree in Psychology and a Masters degree in Social Work with a specialty in Child welfare.
Montana Michniak
Jazz, Modern, Lyrical/Contemporary & Ballet Instructor
Montana is originally from Dallas, Texas where she received her formal dance training from Next Step Dance and Performing Arts Center under the direction of Michelle Stafford, and Booker T. Washington High School for the Performing and Visual Arts under the direction of Lily Weiss. She danced with Booker T. Washington's Repertory Dance Company I for three years before furthering her education at the university level. She was a 2013 Young Arts Finalist in Modern Dance where she received the silver award, and was nominated as a 2013 Presidential Scholar in the Arts. Montana studied and received her B.F.A in dance at Point Park University under the direction of Ruben Graciani, and graduated in April 2016. Montana held the title of First Female Apprentice with Parsons Dance, during the 2015-2016 season, under the direction of David Parsons in New York City. She has performed works choreographed by Lar Lubovitch, Ronan Koresh, Garfield Lemonius, Lindsay Fisher-Viatori, Kyle Abraham, Dwight Roden, Takehiro Ueyama, and David Parsons. Currently, Montana works as a freelance dancer, teacher and choreographer in the Pittsburgh and has been a part of numerous professional performances around the areas.
Anne Van Eman
Jazz, Ballet, Lyrical/Contemporary & Tap Instructor
Anne began her dance training with the Greater York Youth Ballet in York, PA. She
graduated from the University of Pittsburgh with a B.A. in History of Art and
Architecture and a Dance minor. Anne performed as a principal dancer for The
Pillow Project a Pittsburgh-based multimedia dance company for two seasons under
the direction of Pearlann Porter. During that time she also taught Modern Dance
and Musical Theatre classes to K-8 th grade students at Propel Charter Schools. Most
recently, Anne taught and choreographed for the nationally acclaimed Pennsylvania
Dance Company in Sharon, PA.
Rachel Rousseau
Jazz, Hip Hop, Lyrical/Contemporary, Ballet & Tumbling Instructor
Rachel began dancing before she turned two years old and has been a part of the competitive circuit for most of her life. In between her studies at California University of Pennsylvania, Rachel immerses herself in teaching dance and performing on stage. She is proficient in Jazz, Hip Hop, Lyrical/Contemporary, Ballet and Tumbling.
Candy Paravati
Tap, Jazz & Ballet Instructor
Throughout her career, Candy has had the pleasure of teaching and coaching many children that have gone on to win multiple Regional and National awards for excellence in Tap. Candy stays on her toes and specializes in the art of Tap, Jazz and Ballet.